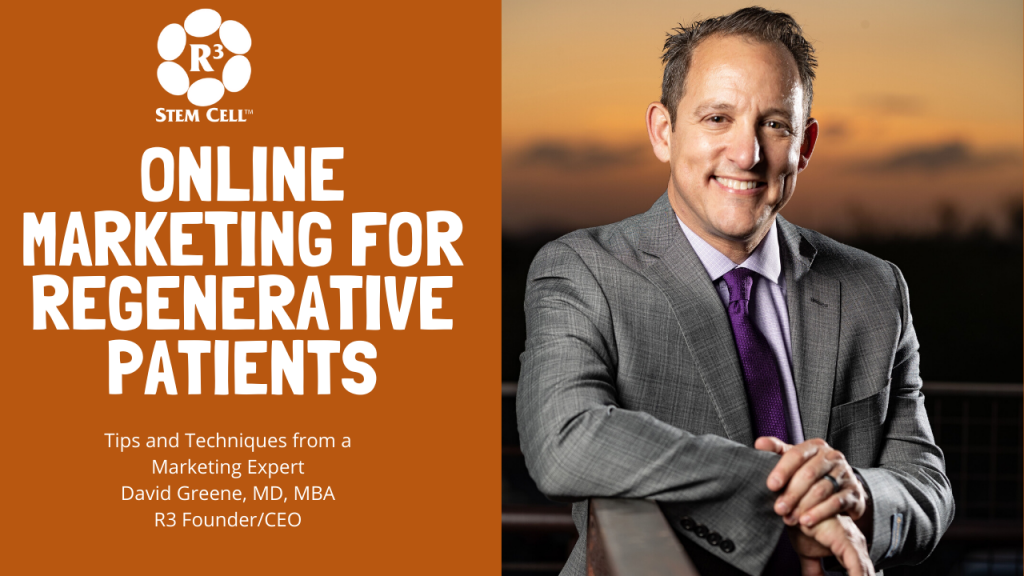 Marketing for regenerative patient acquisition is not easy. Especially when you consider the competitive landscape in the US now for patients. While the FDA considers stem cell therapy experimental, patients are asking for this new technology. Therefore, it is imperative to know how to market properly, without making "claims" or offering unrealistic outcomes.
R3 Stem Cell and Founder, David Greene, MD, MBA, is an expert in regenerative marketing. His marketing teams generate over 5,000 patient leads monthly. He discusses what patients actually care about, how to help them understand what is being offered, and how to overcome objections.
After taking the course, you will be well versed in what it takes to acquire patients and convert them into procedure patients!