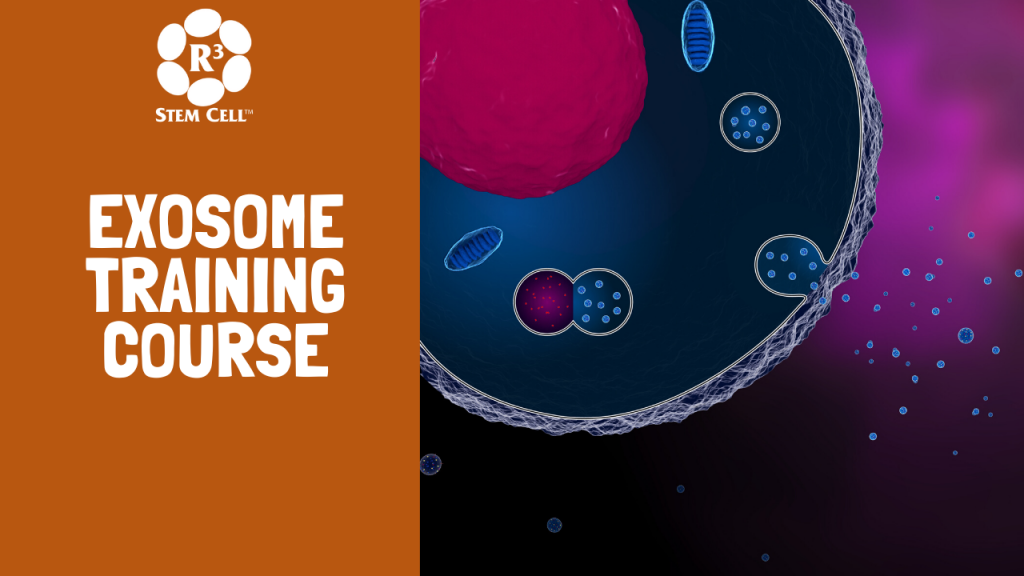 The R3 Online Exosome Training Course offers a well rounded education on exosomes in regenerative medicine. They are a huge buzzword right now and with good reason.
Scientists have learned a ton about exosomes over the past few years. As byproducts of stem cells, exosomes play a significant role in cell to cell communication. With the field of regenerative therapies being so new, there is a true need for accurate information so providers offering procedures with exosomes know the background of these extracellular vesicles.
Presentations in this course are performed by world leading researchers in exosomes. This also includes a one on one interview along with a Q&A session as well.
R3's Centers have performed over 13,000 stem cell procedures and over 50,000 PRP therapies. Top trainers perform the educational presentations on exosomes, with easy to understand terms and a full Q&A session as well.
All types of providers will benefit from the extensive information presented. This includes MD, DO, NP, ND, RN, DC, PA and administrators as well. 
Course access is for one month, giving providers plenty of time to complete the course at their leisure and also come back for review.